Mid 19C American Rococco Revival Fire Screen.
GORGEOUS mid-19th Century Rococo Revival Fire Screen from circa 1855.
Dark walnut…….in our opinion American !!
Link: https://en.wikipedia.org/wiki/Rococo
Fantastic detail to the pelmet……barley twist side columns……finishing in 2 pointed finials.
Beautiful red and gold silk fabric behind glass.
Legs and turned central column lead me to believe that this could be American…..from the New York area…..and highly DESIRABLE !!
The Rococo Revival style emerged in Second Empire France and then was adapted in England. Revival of the rococo style was seen all throughout Europe during the 19th century within a variety of artistic modes and expression including decorative objects of art, paintings, art prints, furniture, and interior design. In much of Europe and particularly in France, the original rococo was regarded as a national style, and to many, its reemergence recalled national tradition. Rococo revival epitomized grandeur and luxury in European style and was another expression of 19th century romanticism and the growing interest and fascination with natural landscape.
During the later half of the nineteenth century, Rococo Revival was also fashionable in American furniture and interior design. John Henry Belter was considered the most prominent figure of rococo revival furniture making. Revival of the rococo style was not restricted to a specific time period or place, but occurred in several waves throughout the 19th century.
John Henry Belter (1804-1863) was a famous American cabinetmaker of the Rococo Revival era. His name was commonly used as a generic term for all Rococo Revival furniture. Rosewood from Brazil and East India were favored by mid 19th-century patrons of formal furniture. Rosewood is very dense and brittle, and so rosewood furniture is very fragile and known to break under pressure. Laminated woods were a solution to this problem in manufacturing furniture with complicated designs.[18]
As a result, Belter patented a process for making laminated furniture. Laminated wood consisted of a number of veneer sheets bound together with hot glue. The bounded sheets were then bent under steam pressure, pressed into molds, and then carved. The process produced stronger pieces of furniture that was less costly than traditional carving and allowed for mass production.
Furniture made using this process was thinner and lighter than of made of solid wood and has the same resistance to breaking. Belter produced intricate designs without use of pierced carvings (which were traditionally used at the time).[19]
Belter's approach to Rococo includes 17th-century motifs for decoration.[20] Carvings on 18th-century Rococo furniture pieces were simpler than the revival pieces. Carvings on 19th-century revival pieces were distinguished by defined details and clarity of the carvings.
Link: https://en.wikipedia.org/wiki/Rococo_Revival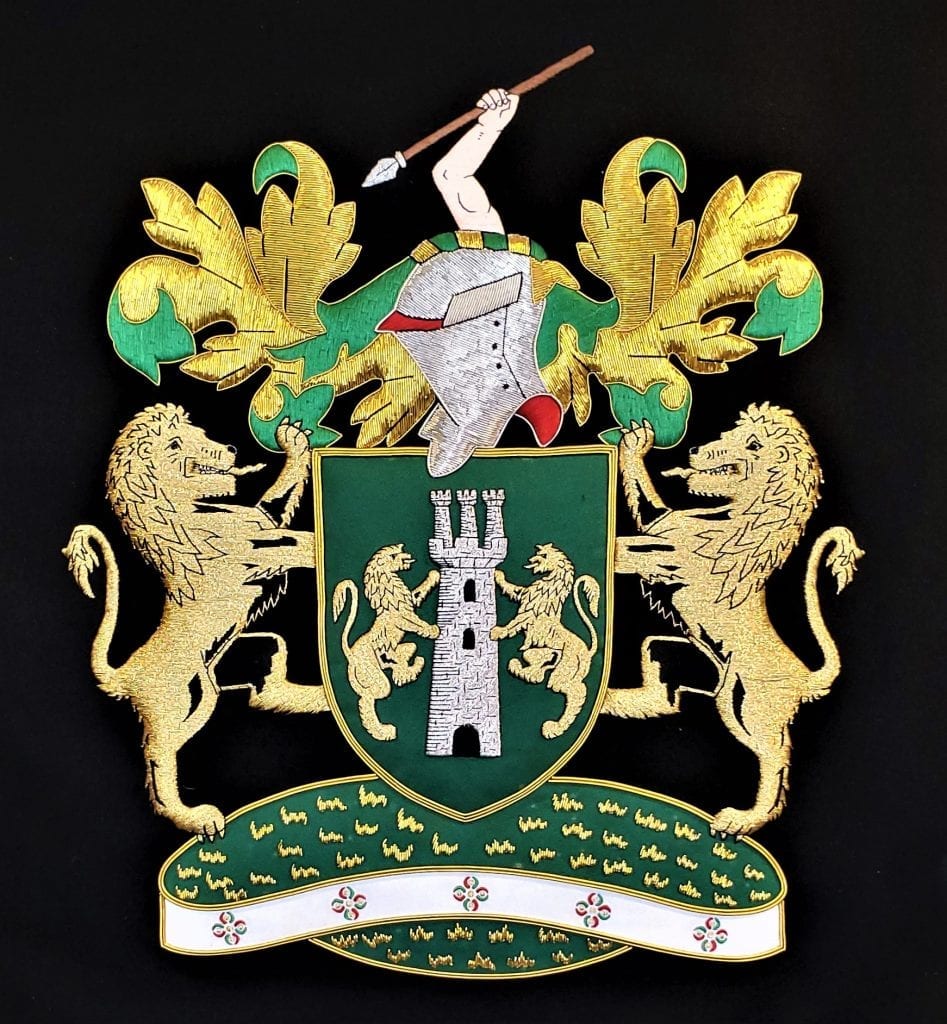 Mid 19C American Rococco Revival Fire Screen.
Provenance: Bought from a reputable Dealer in Ireland.
Condition: Excellent.
Dimensions: 44.25″High x 25.5″ Wide
SALE PRICE NOW: $700