PRESENTING an IMPRESSIVE and BEAUTIFUL Large Chinese Fish Bowl Side Table with Stand.
Famille L'Orange in style, with hand-painted Chinese/Oriental figures in traditional attire, playing musical instruments etc. in garden scenes.
Fish painted in the interior.
It sits on a rosewood stand and has a large circular plated glass top (with beveled edge) for use as a side or center table.
Chinese Export and probably mid-20th Century …. circa 1960.
VERY PRETTY AND FUNCTIONAL PIECE !!
---
Famille rose, (French: "rose family") group of Chinese porcelain wares characterized by decoration painted in opaque overglaze rose colours, chiefly shades of pink and carmine. These colours were known to the Chinese as yangcai ("foreign colours") because they were first introduced from Europe (about 1685). By the time of the reign of Yongzheng (1722–35) in the Qing dynasty (1644–1911/12), these shades were favoured over the translucent famille verte overglaze colours that were previously used and famille rose wares became especially popular during that reign.
Link: https://www.britannica.com/art/famille-rose
---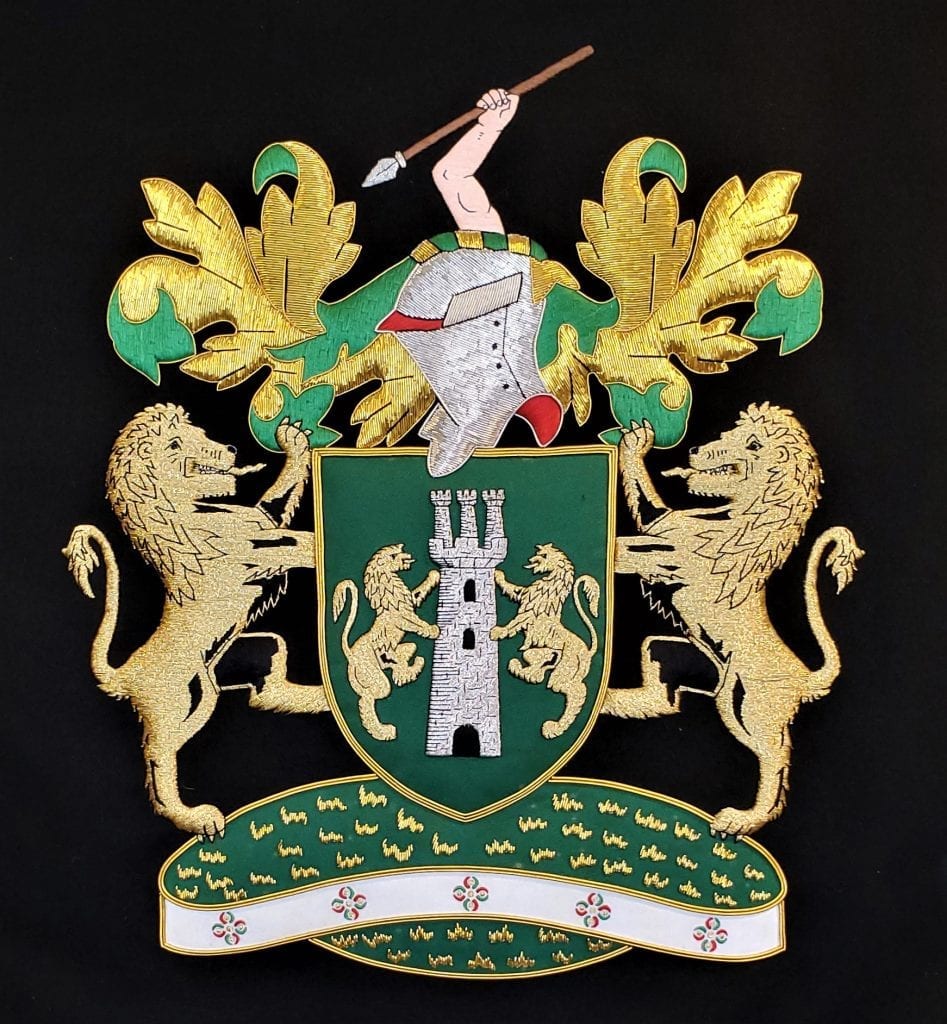 Large Chinese Fish Bowl Side Table with Stand.
Provenance: From a Wealthy Dallas Estate.
Condition: Near Mint.
Dimensions: 29.25″ Tall. Diameter of Bowl of 19.75″ at the rime. Diameter of 30.25″ on glass top.
SALE PRICE NOW: $980