PRESENTING a GORGEOUS 18th Century, George III 3 Drawer Pembroke Table of Neat Proportions.
Made circa 1780 of the most gorgeous flamed mahogany. Probably made in Britain but could have been made in early Colonial US.
This table is of the most desirable neat proportions. It is styled upon the Pembroke Table with to drop leaves but unlike most Pembroke Tables it has 3 drawers on one side and 3 faux drawers on the other side.
Another gorgeous little detail to this piece are the ebony stringing on the top with bone inlay accents.
It is in AMAZING original condition with stunning original aged patina.
Turned legs on original casters and all original brasses.
THIS IS AN EXCEPTIONAL QUALITY GEORGIAN ANTIQUE !
George III (George William Frederick; 4 June 1738[c] – 29 January 1820) was King of Great Britain and King of Ireland from 25 October 1760 until the union of the two countries on 1 January 1801, after which he was King of the United Kingdom of Great Britain and Ireland until his death in 1820. He was concurrently Duke and Prince-elector of Brunswick-Lüneburg ("Hanover") in the Holy Roman Empire before becoming King of Hanover on 12 October 1814. He was a monarch of the House of Hanover, but unlike his two predecessors, he was born in Great Britain, spoke English as his first language,[1] and never visited Hanover.[2]
George's life and reign, which were longer than those of any of his predecessors, were marked by a series of military conflicts involving his kingdoms, much of the rest of Europe, and places farther afield in Africa, the Americas, and Asia. Early in his reign, Great Britain defeated France in the Seven Years' War, becoming the dominant European power in North America and India. However, many of Britain's American colonies were soon lost in the American War of Independence. Further wars against revolutionary and Napoleonic France from 1793 concluded in the defeat of Napoleon at the Battle of Waterloo in 1815.
In the later part of his life, George had recurrent, and eventually permanent, mental illness. Although it has since been suggested that he had bipolar disorder or the blood disease porphyria, the cause of his illness remains unknown. After a final relapse in 1810, a regency was established. His eldest son, George, Prince of Wales, ruled as Prince Regent until his father's death, when he succeeded as George IV. Historical analysis of George III's life has gone through a "kaleidoscope of changing views" that have depended heavily on the prejudices of his biographers and the sources available to them.
Link: https://en.wikipedia.org/wiki/George_III
Pembroke table, light, drop-leaf table designed for occasional use, probably deriving its name from Henry Herbert, 9th Earl of Pembroke (1693–1751), a noted connoisseur and amateur architect. The table has two drawers and flaps on either side that can be raised by brackets on hinges (known as "elbows") to increase its size. Usually provided with casters (it was often used for bedside meals), the legs of the common English versions, as illustrated by Thomas Sheraton and others, are supported or reinforced by X-shaped stretchers.
In the United States a distinctive type of support, shaped like a lyre, became popular toward the end of the century. It is also known as a flap and elbow table.
Link: http://www.britannica.com/topic/Pembroke-table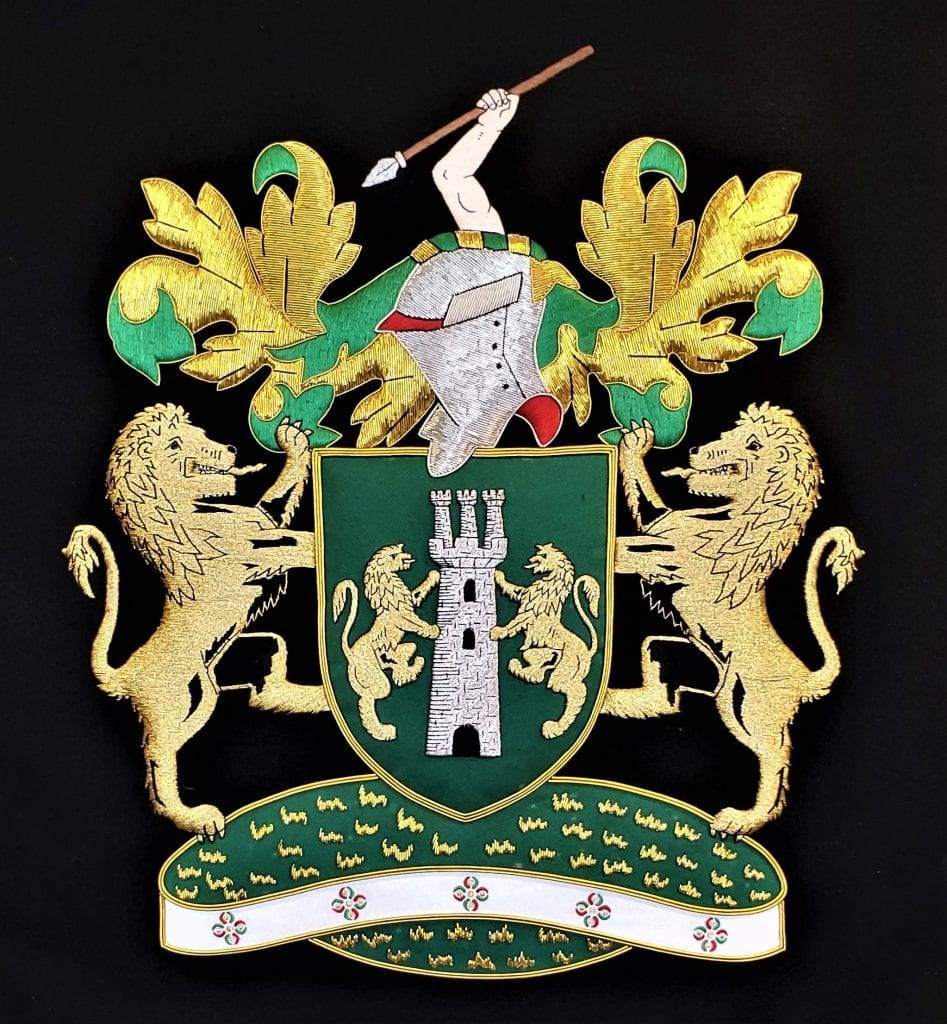 George III 3 Drawer Pembroke Table of Neat Proportions.
Provenance: From an Exceptional Dallas Private Collection.
Condition: Very good original condition.
Dimensions: Leaves Down: 29.4″ Tall, 17.75″ Deep and 14.25″ Wide
Leaves Extended: 29.4″ Tall, 17.75″ Deep and 35.25″ Wide
SOLD