PRESENTING one for the Country Ranch !!
This is a Country Ranch Style Parquetry Dining Bench by Seven Seas by Hooker.
Circa 1980 and made by the well known American furniture maker, Hooker for their Seven Seas Collection.
This dining table/bench is a lovely size. It can be used as a dining table, a kitchen table or simply as a side console table.
The top of the table consists of 2 types of wood, walnut and pine. The top is a solid slab of wood inlaid with a parquetry design of slats on either end and a central star shaped geometric medallion.
On one side there is a pull out drawers with drop down front and marked inside for the maker and collection.
The table/bench sits on 4 heavily carved legs with large bun feet connected by a central support. The carving is very reminiscent of Early American carving from the 1820's. We have seen this style of carving and decoration on the side pillars or columns of period American Clocks.
Overall it is very sturdy and in fair to good condition. It has had some wear and tear over the years (proving it's utilitarian uses) with some blemishes to the table top as is evident from the photos. However, one could easily argue that this only adds to the ranch style look ! It has knicks and bruises to the edges. It once had a central support column between the legs on either end but it has long since been removed. The stability of the piece is unaffected and again, one could easily argue that the removal of the central support only adds to the look and use of the piece as the leg seating area is now unobstructed.
PERFECT FOR YOUR WEEKEND RANCH HOME !!!
"Country-Western may be the decor of the moment for Real Men (and Real Women). Think cowboy. A chair big enough for Clint Eastwood to kick back in with a glass of whiskey. A log bed for Robert Redford to fling himself onto after a long day of fishing.
It's pony-skin sofas, blanket-plaid chairs and wagon-wheel chandeliers. Whether inspired by Wyoming log cabins or Navajo weavings or lakeside lodges or Franciscan missions, simpler, gutsier, more-rustic home furnishings are riding high.
Even at the recent semiannual wholesale furniture market here, where the favorite background music was the eerie soundtrack from "Dances With Wolves," showrooms threw dusty cowboy boots and lariats on top of everything from Shaker-style dining tables to Adirondack hickory rockers to get that buckaroo look.ADVERTISEMENT
It's put-your-feet-up furniture, although preferably feet clad in pointy-toed, snakeskin Tony Lamas boots.
Taking a cue from fashion and Hollywood, many furniture designers and marketers this fall have given the public something they hope will make them reach into their hand-tooled wallets. Call the look "Northern Exposure" gone chuck wagon. It's distressed leathers, bandanna prints, fringed suede upholstery and funky 1930s style cowboys-on-horseback fabrics. It's the Old West mixed with a bit of backwoods hand-carving and the unadorned lines of Mission oak.
This is not sissy stuff. The more bullet holes, knots or barbed wire nicks in the pine, the better."
Link: https://www.latimes.com/archives/la-xpm-1992-12-03-vw-1855-story.html
---
In 1925, four-year-old Clyde Hooker Jr. pulled the cord on the steam whistle that signaled the first work day at Hooker Furniture. In his 40 years leading the company, Clyde's dedication to the pursuit of making stylish, beautiful, well-made furniture propelled the company to become one of the nation's premier importers and manufacturers of furniture. In 2000, Clyde passed the torch of leadership to Paul B. Toms Jr, grandson of the company's founder, making Hooker a third-generation company and one of the few furniture firms still led by a member of the founding family.
Link: https://www.hookerfurniture.com/aboutus.inc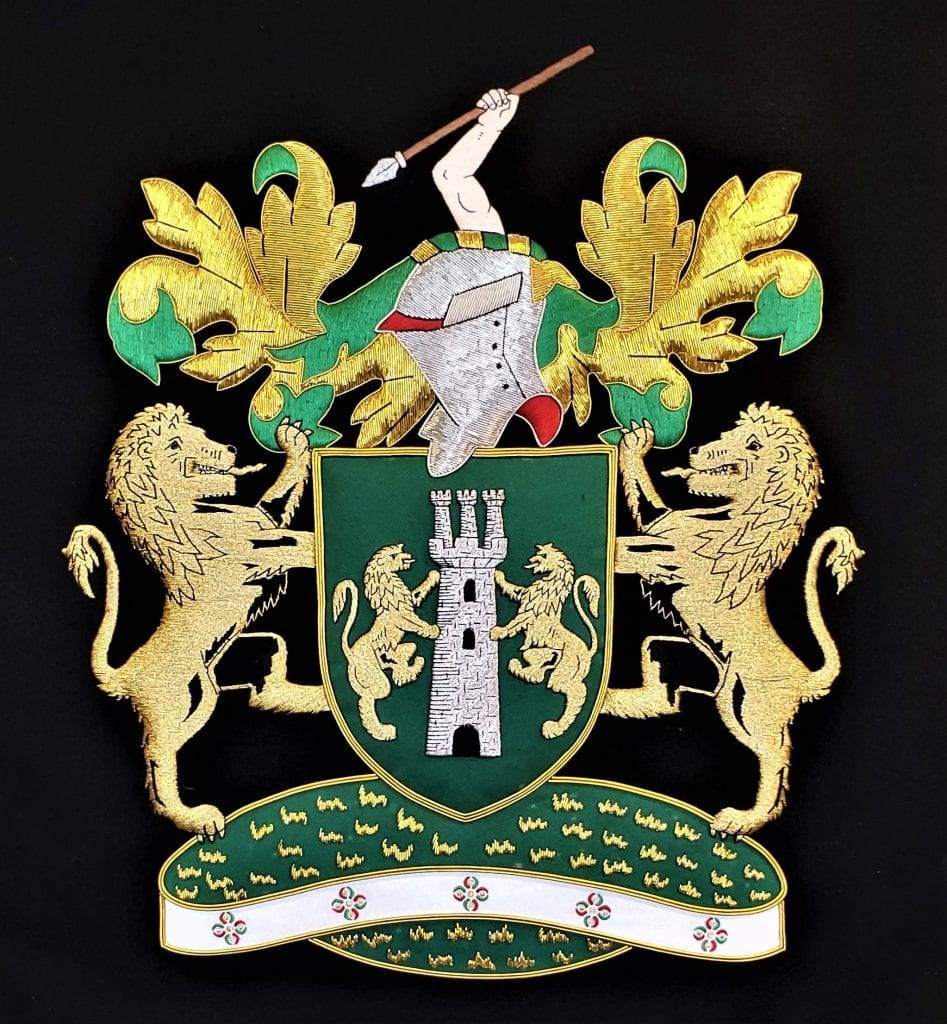 Country Ranch Parquetry Dining Bench by Hooker.
Provenance: From a North DFW Ranch.
Condition: See full posting.
Dimensions: 80 inches wide, 30 inches deep and 30.25 inches tall and with a Knee Clearance of 24 inches.
PRICE NOW: $2,750