PRESENTING A WONDERFUL 19th Century English Reticulated Brass Fender on Lions Paw Feet.
Beautiful pierced or reticulated brass fender on lion's paw feet from the early 19th century.
English, George III/Regency Era circa 1820.
Nice width and in good original condition. Pierced floral fretwork on top section and on the bottom separated by a solid central band. It sits on 5 beautifully cast lion's paw feet.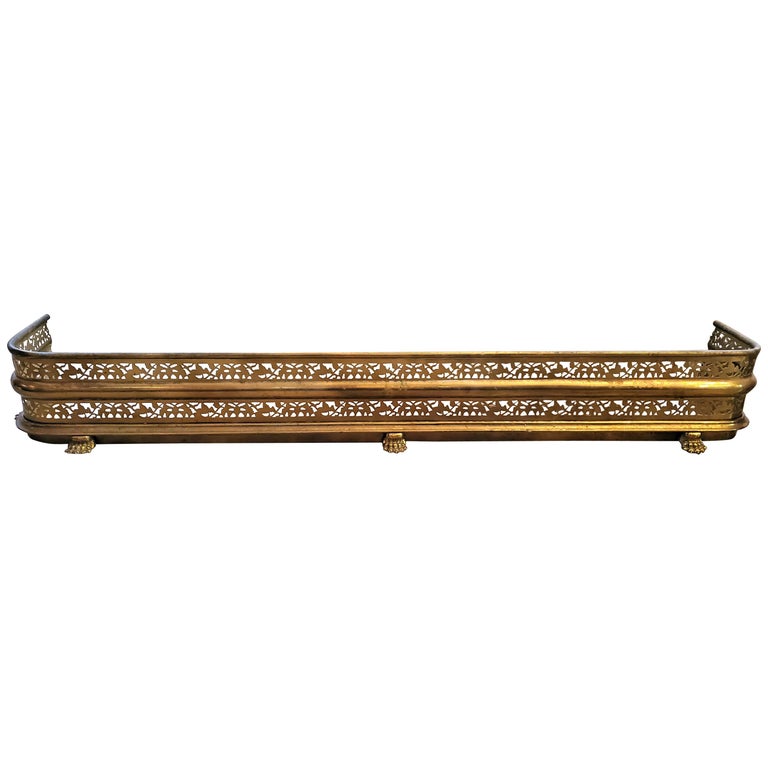 The Regency in the United Kingdom of Great Britain and Ireland was a period at the end of the Georgian era, when King George III was deemed unfit to rule due to his illness, and his son ruled as his proxy, as prince regent. Upon George III's death in 1820, the prince regent became King George IV. The term Regency (or Regency era) can refer to various stretches of time; some are longer than the decade of the formal Regency, which lasted from 1811 to 1820. The period from 1795 to 1837, which includes the latter part of George III's reign and the reigns of his sons George IV and William IV, is sometimes regarded as the Regency era[citation needed], characterised by distinctive trends in British architecture, literature, fashions, politics, and culture.
The Regency is noted for its elegance and achievements in the fine arts and architecture. This era encompassed a time of great social, political, and economic change. War was waged with Napoleon and on other fronts, affecting commerce both at home and internationally, as well as politics. However, despite the bloodshed and warfare, the Regency was also a period of great refinement and cultural achievement, which shaped and altered the societal structure of Britain as a whole.
One of the greatest patrons of the arts and architecture was the Prince Regent himself (the future George IV). Upper-class society flourished in a sort of mini-Renaissance of culture and refinement. As one of the greatest patrons of the arts, the Prince Regent ordered the costly building and refurbishing of the beautiful and exotic Brighton Pavilion, the ornate Carlton House, as well as many other public works and architecture (see John Nash, James Burton, and Decimus Burton). Naturally, this required dipping into the treasury, and the Regent, and later, the King's exuberance often outstripped his pocket, at the people's expense.
Link: https://en.wikipedia.org/wiki/Regency_era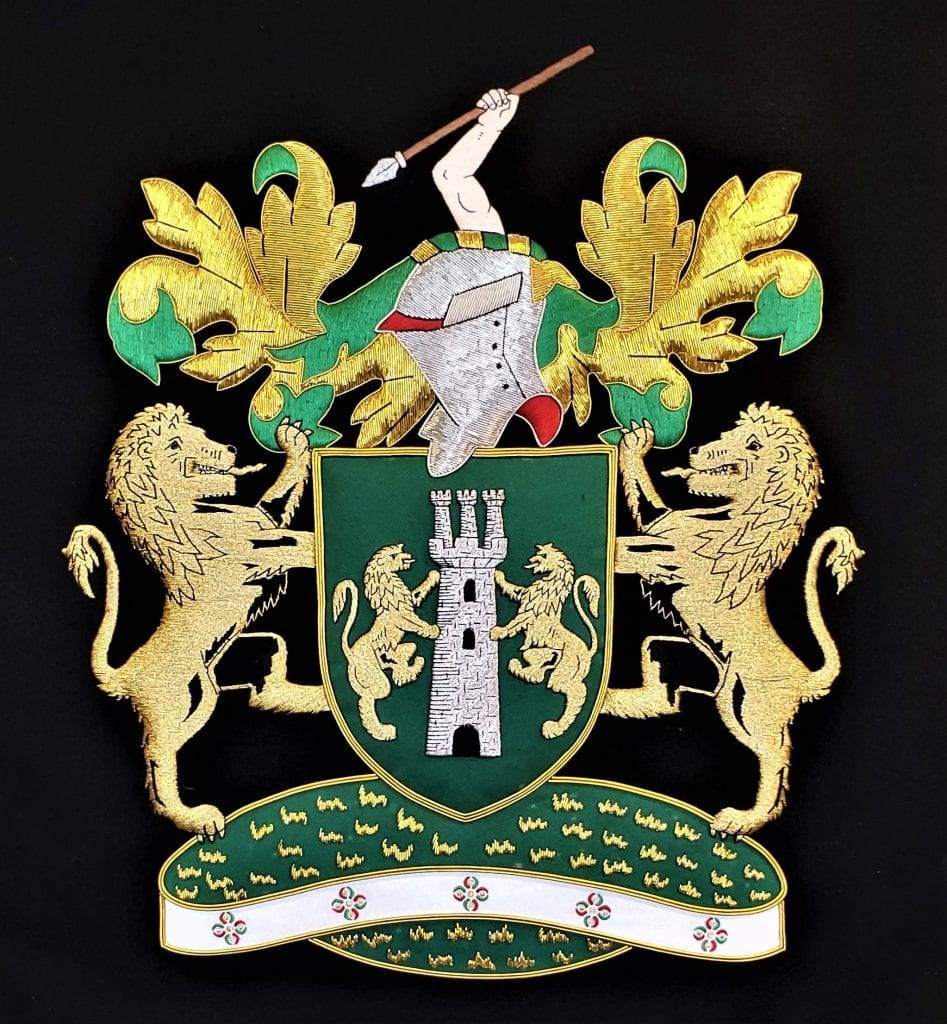 19th Century English Reticulated Brass Fender on Lions Paw Feet.
Provenance: From a Private Estate in Dallas.
Condition: Very good condition.
Dimensions: 8.75″ Tall, 64″ Wide, 12.5″ Deep
SALE PRICE NOW: $2,600