PRESENTING a HIGHLY DESIRABLE and quite rare 19C Standard Grade Wooton Desk.
This desk was made in Indiana, circa, 1880 by the Wooton Desk Co.
Made of walnut and burl walnut.
Black cast iron hardware. Fully marked.
In the Gallery we have excepts from the Smithsonian Institution publication concerning the history of "The King of Desks ….Wooten Patent Secretary" by Betty Lawson Walters (a copy of which will be furnished with the desk upon purchase).
Wooten Desks had different levels of quality or grade. (1) The Ordinary Grade Model (2) The Standard Grade Model (3) The Extra Grade Model and (4) The Superior Grade Model.
This is a 'Standard Grade' Model.
Whilst this desk is less elaborate than some of the RARE and HIGHLY VALUABLE Superior or Extra Grade Models made, it is still a highly desirable and collectible piece
It opens to reveal open cubbies on the right side of the right front door and open cubbies with one central tabernacle on the left side.
The Secretary is fronted with a solid walnut drop down desktop section with 4 central drawers beneath and open cubbies either side.
The drop down secretary opens to reveal the original pink cloth writing slope. It has 6drawers (3 on either side) and a number of arched open cubbies.
The hinged top section lifts to reveal a further 7 open cubbies.
HIGHLY COLLECTIBLE PIECE!
An Indianapolis, Indiana, entrepreneur (who was later to become a Protestant preacher) called William S. Wooton obtained patents for his design and established a company in 1870. Production continued until about 1884. The Wooton desk is their better known secretary desk; the Wooton desk company also produced a so-called rotary desk, which is in fact a pedestal desk whose pedestals have segments which turn on themselves to expose more drawers and nooks.
The Wooton desk was introduced at the end of the 19th century, at a time when office work was changing in a drastic fashion with an increase in paperwork that led to the introduction of filing cabinets, among other things. The white-collar worker invaded the office in huge numbers. The new reservoir-based fountain pen and the typewriter were used to produce greater quantities of office documents than ever before. In this context desks which required users to fold and title each letter or document and place it in a pigeon hole, or small nook, were simply not efficient. It was faster to place an unfolded piece of paper in a folder and place the folder in a file cabinet or file drawer.
Wooton desks in good condition are sometimes sold in auctions for the same price as a top-of-the-line luxury automobile.
Link: https://en.wikipedia.org/wiki/Wooton_desk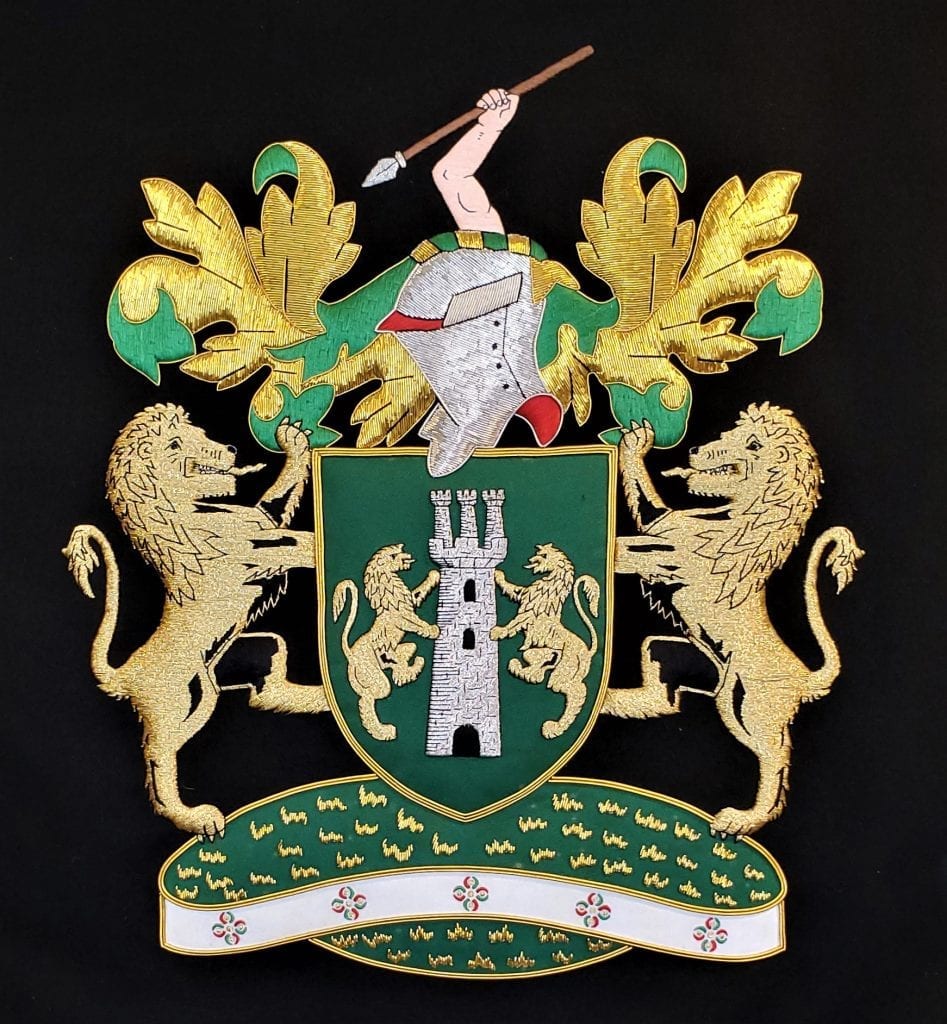 19C Standard Grade Wooton Desk.
Provenance: From an Outstanding Private Dallas Collection.
Condition: Very good original condition. Some very minor blemishes but nothing significant. One finial on the top right is a replacement. The doors slightly stick. No key.
Dimensions: 64.5 inches Tall, 41.25 inches Wide and 31.25 inches Deep – when closed.
34.5 inches Tall, 84.25 inches Wide and 31.25 inches Deep – when fully open.
SALE PRICE NOW: $9,000