19C Engraving of Foig A Ballagh by Harry Hall
Presenting a FABULOUS and VERY RARE, ORIGINAL Early-19th Century Engraving after a painting by Harry Hall…………….engraved by Charles Hunt….circa 1844/45.
This original engraving is of "Foig-A-Ballagh" …."The Winner of the Great St. Leger Stakes at Doncaster, 1844" shown with his victorious rider/jockey…Jockey Bell.
The engraving reports that of the 1844 St. Leger…there were 108 Subscribers of which 11 started.
Foig-A-Ballagh's breeding is recorded on the print as being "Bred by George Knox Esq. of Brownstown House, Kildare was got by Sir Hercules out of Guiccioli by Bob Booty, her dam Flight by Irish Escape, out of Young Heroine by Boget Heroine (Tom Turf's dam)'.
The Owner of Foig-A-Ballagh is recorded as " The Property of E.J. Irwin Esq.".
"To Whom this Print by permission is most respectfully dedicated by the Publishers…. S & J Fuller".
"London published by S. & J. Fuller, at their Sporting Gallery, 34 Rathbone Place ".
"Painted by H. Hall, Newmarket ".
This Aquantint beautifully captures the Winning Horse and Jockey that were victorious in the 1844 running of the Great St. Leger Stakes at Doncaster by Harry Hall, one of Great Britain's most renown sporting artists who did commissioned work for the Duchess of Kent and Queen Victoria. Harry Hall was a contemporary of John Frederick Herring Snr and his Original aquatints, hand-colored prints are EXTREMELY POPULAR and HIGHLY SOUGHT AFTER. The engraving is presented under glass.
This ORIGINAL hand colored aquatint engraving of Foig-A-Ballagh is by the VERY FAMOUS and HIGHLY DESIRABLE and SOUGHT AFTER British Artist Harry Hall.
The engraving is HUGELY IMPRESSIVE, EXCEEDINGLY RARE and in SUPERB CONDITION for its age !

Link: https://en.wikipedia.org/wiki/Harry_Hall_(painter)

Faugh-a-Ballagh (foaled 1841 in Ireland) was a Thoroughbred racehorse. A brother to Birdcatcher, Faugh-a-Ballagh was sold to E. J. Erwin in 1842. He ran once as a two-year-old at the Doncaster's Champagne Stakes, finishing third to The Cure and Sorella. He then began his three-year-old season as the first Irish-bred horse to win the St. Leger Stakes, then beat Corranna in a match race. He won the Grand Duke Michael Stakes, then the Cesarewitch, and came second to Evenus at the Cambridgeshire. As a four-year-old, he finished second to The Emperor in the Emperor of Russia's Plate.
In 1855, Faugh-a-Ballagh was exported to France. There he sired Fille de l'air, The Oaks and French Oaks winner. He also sired the great stallion Leamington, that sired the Americanracehorse and leading sire Longfellow, as well as Iroquois, the first American-bred horse to win The Derby.
Link: https://en.wikipedia.org/wiki/Faugh-a-Ballagh
Faugh-a-Ballagh was an Irish-bred winner of an English classic and a successful stayer that got a superior, classic-winning, French-bred filly and a stout, weight-carrying son that had an important influence on American bloodstock. He was also sire and broodmare sire of some of the best steeplechasers of the era, and a son and several daughters had excellent jumping progeny.

His sire, Sir Hercules, had been a moderately successful winner in Ireland, as a juvenile, and in England at ages three and four, winning a couple of sweepstakes and the Claret Stakes at Newmarket. He stood in Ireland for a couple of seasons, where he got the famous Birdcatcher (1833), and then went to England when his owner's racing stud was sold. After his purchase by Sydney Herbert, a conservative m.p. for Wiltshire and three-time Secretary of War, he spent some time shuttling back and forth between Ireland, where Herbert owned a lot of land, and England.

George Knox, owner of the Brownstown Stud at the Curragh in Ireland had purchased Birdcatcher'sdam, Guccioli (by Bob Booty), who had won the Royal Plate for mares at the Curragh in 1830. At Brownstown on May 27, 1841, she dropped Birdcatcher's brother, a dark brown, almost black colt, named Foig-a-Ballagh, a famous battle cry of the charging Royal Irish, 57th Regiment, in the Peninsular War and at Waterloo, which loosely meant "Clear the way." His name is spelled "Foig-a-Ballagh" in the stud book and racing calendars, but was spelled and popularized in the sporting press as "Faugh-a-Ballagh."

Two years later Guccioli dropped twins to the cover of Sir Hercules; the filly of the pair, Gramarchee, bred Anglesey Stakes winner It's Curious. Through daughter Light of the Harem (1850, by Magpie), Gramarchee was second dam of the first Irish Derby winner, Selim (1863, by Ivan); another daughter, Claret Cup, bred on, with a host of good winners descending from her in tail-female to the present.Birdcatcher got The Baron and other good winners, and through The Baron, was grandsire of Stockwell, whose many classic winners ensured the sire line extends to our day.

Faugh-a-Ballagh was purchased by Edward John Irwin as a yearling in July of 1842, and schooled at Irwin's Rathbride Manor stables at the Curragh by Michael Maloney, who at the time rode many, and trained all, of Irwin's horses in Ireland. The big colt, that topped out close to 16 hands, showed promise, and Irwin sent him across the Irish sea to be trained in Sussex by the well-known John Forth, at Mitchell Grove, Findon. Forth's winners included The Merry Monarch, who would win the Epsom Derby in 1845. Faugh-a-Ballagh was described as being lengthy, standing over a deal of ground, with excellent hind quarters.


Faugh-a-Ballagh on the Turf

In Irwin's scarlet jacket/blue belt, harlequin cap colors, Faugh-a-Ballagh came out once, at age two, in Doncaster's Champagne Stakes, where he was third to The Cure and Sorella (winner of the One Thousand Guineas the next season), with The Princess (1844 Oaks winner) and six others in the field.

He sprung a curb before the Epsom Derby the next year, 1844, and was withdrawn not long before the race, much to the distress and suspicion of the betting public, but the curb kept him off the turf until September, where, at Doncaster, he won the St. Leger by a length, beating The Cure, who swerved twice during the running, The Princess, and six others, including Red Deer (winner of the Chester Cup that year), a small field. A few days later he beat the five-year-old Corranna (winner, the previous year, of the Cesarewitch, and 1846 winner of the Chester Cup) in a 1,000 sovereign match over the St. Leger course, by six lengths.

He went on to triumph at Newmarket. At the First October meet he won the Grand Duke Michael Stakes (1-1/4 miles and 42 yards) in a canter, beating Red Deer, Merope (by Voltaire), and two others. At the Second October meet he took the 2 mile-2 furlong Cesarewitch by three lengths, with Lightning (future winner of the Liverpool Cup, by Sheet Anchor) second, and Venus (by Sir Hercules) third, and twenty-three others in the field, including Ionian (by Ion) and The Emperor (by Defence). At Newmarket Houghton, however, he could not complete the fall double, running second in the shorter Cambridgeshire (1 mile-1 furlong) to the four-year-old Evenus (by Alpheus), giving the older horse four pounds and beaten by two lengths. There were seventeen others in the field. Also at the Houghton meeting he received a 150 sovereign compromise from Alice Hawthorn, and paid out a half-forfeit for a scheduled match against Lord George Bentinck's Naworth, where he was scheduled to give Naworth 25 pounds.

The next season, 1845, he ran second by two lengths to The Emperor in the Emperor of Russia's Plate at Ascot (Ascot Gold Cup), with Alice Hawthorn third, and Cowl, fourth and last, after falling lame around the last turn. That was Faugh-a-Ballagh's last race; there was some rumor he was deliberately pulled in favor of The Emperor in a political gesture to the Czar, who sponsored the race, and for whom The Emperor was named.


Faugh-a-Ballagh in the Stud

In Ireland, Irwin had the stallion Mickey Free at Rathbride, and with Faugh-a-Ballagh's elder brother, Birdcatcher, already making a mark as a stallion in England, with his son, The Baron, winning the 1845 Doncaster St. Leger, Faugh-a-Ballagh — whose earning potential as a stallion was far higher in England than Ireland — went to the Dean's Hill Stables of John Painter in Staffordshire, sixty-eight miles from Liverpool. For some years Faugh-a-Ballagh was advertised to both England and Irish breeders, with the ads stressing the stable's proximity to London via the North Western Railway. In 1855 he was returned to Irwin in Ireland, and then was sold to the French government stud, arriving in France after the end of his sole season at the Curragh.

In both England and Ireland he got many winners of small races, mostly in the midlands in England and the smaller venues in Ireland, but periodically some good ones would surface at Newmarket, Chester, Epsom and Ascot — and in Ireland, the Curragh — winning important races. Most of his winners born in France were bred by or scooped up by Le Grande Écurie partners, Baron Nivière and Count Frederic de Lagrange, winning in both France and England. Most of his racing offspring were weight-carrying stayers, but he did get some speedy juveniles. He reached sixth on the leading sires list in England in 1855 and 1864, was seventh in 1853 and 1857, ninth in 1859, and was in the top twenty on the list in five other years.

Faugh-a-Ballagh's best English-bred runner was LEAMINGTON, a two-time winner of the Chester Cup, and later an influential four-time leading sire in America. In France, his best was FILLE DE L'AIR, an outstanding filly that won classics on both sides of the channel. During his one season in Ireland, he got enough youngsters that, when they reached age three in 1859, made him leading sire in Ireland (races won).

In addition to this, Faugh-a-Ballagh had an immediate and a long-term influence on steeplechasing. His own French-bred son, L'AFRICAIN, was considered, despite his shady connections, one of the best chasers of his era in England, and Faugh-a-Ballagh got a number of other steeplechase winners in England and Ireland. Faugh-a-Ballagh's daughters also produced some outstanding jumpers. The dual Grand National Steeplechase winner The Colonel, was out of a Faugh-a-Ballagh daughter, and two other daughters were tail-female ancestresses of Grand National winners — Ally Sloper, winner in 1915, and 1927 winner Sprig. Another of his daughters bred the Irish Grand National winner Juggler and Savoyard, a grand chaser that was second in the 1887 Grand National. Used freely on half-bred mares, he also got three good half-breds from a mare, My Lady, of unknown pedigree: LE JUIF (1848), a winner of the Cleveland Handicap and twelve other races; LA JUIVE, who took six races, and FOXHUNTER, winner of the Earl Spencer's Plate, worth £475, and two other races.

Faugh-a-Ballagh's son, MASTER BAGOT, became a noted sire and dam's sire of steeplechasers in Ireland, whose daughters produced 1890 Grand National winner Ilex, and 1892 Grand National winner Father O'Flynn.


His English Progeny

GOLDFINDER (1848, from a Liverpool mare bred in Staffordshire by Edmund Peel), in Faugh-a-Ballagh's first crop, was a good stayer, winning the Shrewsbury Handicap and a race at Warwick at age three, but at age four could not win at Liverpool, Nottingham or Leamington, where his owner, Dr. William Palmer, lost huge amounts in betting. Palmer, the notorious Rugeley surgeon, had a passion for racing and gambling, and a penchant for poisoning people, notably his wife, and John Parsons Cook, for which he was tried and hung, at Stafford in 1856. At age five, GOLDFINDER took the Chester Cup and the Shrewsbury Queen's Plate. In the Chester Cup he started as an outsider in a field of twenty-eight, and netted Palmer £12,000 in bets, plus the rich stakes. He was sold as a stallion to Austria.

That year, 1853, another in Faugh-a-Ballagh's first crop, Lord Glasgow's KNIGHT OF THE GARTER (1848, from Motley, by Pantaloon), won a match over Newmarket's Ditch Mile, beating the three-year-old Nathan (6 st.-12 lbs.), carrying 8 st.-10 lbs., the weight-carrying ability typical of the Faugh-a-Ballaghs.

Faugh-a-Ballagh's 1849 crop included FATHER THAMES and LUCIO. LUCIO (1849, from Fantastic, byTouchstone) won the two-mile Ascot Stakes at age three, among other races. LUCIO'S sister, BLACK COTTON (1852), established a female line of hunters and chasers, and was tail-female ancestress of 1927 Grand National Steeplechase winner Sprig (1917 by Marco).

FATHER THAMES (1849, from a Bran mare) won the Newmarket Handicap at Newmarket Spring at age three, but could only win a small race at Coventry the next year. He was sold to France in 1854, where he got the excellent race filly Stradella (1859, from Creeping Jenny, by Inheritor; properly by Cossack or Father Thames), winner of the Grand Criterium at age two for Le Grande Écurie, and at age three, the Poule d'Essai, Prix de Diane and other races in France, and the Grosser Preis von Baden in Germany. Other than Stradella, FATHER THAMES did not make much of a mark at stud. Other winners from Faugh-a-Ballagh's 1849 crop included CATHERINA, NONSUCH, and THE GIFT, all multiple winners of races at smaller meetings.

MORNING STAR (1849, from Tillah, by Recovery), was one of several siblings bred by Mr. Shelmerdine. He won the three-mile Cleveland Cup at Wolverhampton, and another race at Rugeley at age four for his breeder, but his sister, POLESTAR (1852), was better, a solid, weight-carrying stayer: at age five she won the Shrewsbury Cup, the Stamford Cup, the Queen's Plates at Lewes, Ipswich and Canterbury, and was second in the Stockbridge Steward's Plate.

Another 1849 colt, ETHELWOLF (1849, from Espoir, by Liverpool), bred by Sir Charles Rushout and raced by John Oliver, won a number of races, including handicaps at Northampton, Plymouth and Newmarket Houghton, but his year-younger brother, ETHELBERT (1850) was a more important winner. At age three he won Doncaster's Betting Room Stakes, beating King David and nine others. At Epsom he dead-heated with Pancake in a field of 28 for the City and Suburban Handicap over 1-1/4 miles, with Jouvence, Longbow and The Prime Minister in the field, and then won the run-off by a short head. He was second to Talfourd (by Ion) in the Newmarket Handicap at Newmarket Spring, with fifteen others in the field. At Newmarket Spring he won a big sweepstakes, with FATHER THAMES third in the race.

ETHELBERT was later a useful stallion in England, and showed up as fourteenth on the sires list twice, in 1863 and 1864. His grandson, "the handsome and clever little" Paganini (1865, by King of Kent), an Ebor Handicap winner, was the last useful son in the Faugh-a-Ballagh sire line in England. ETHELBERT got the excellent juvenile, Big Ben (1858, from Phoebe by Touchstone), and the good Cup mare, Isoline (1860, from Bassishaw by The Prime Warden). Another son, Adalbert (1863, from Glenluce by Slane) won the Mehl-Mulhens Rennen in Germany at age three. At age two, Big Ben won the Mostyn Stakes and Biennial Stakes at Chester, the Biennial Stakes and Weston Stakes at Bath, was second in Hungerford's Wild Dayrell Stakes and third in Ascot's Fernhill Stakes; at age three he won a sweepstakes at Newmarket and a race at Ascot. Isoline won the Goodwood Cup and the Manchester Cup at age three; sent to France, she was the dam of Braconnier (1873, by Caterer), winner of Grande Poule des Produits (Prix Morny) and the Prix Daru, and in England of the Jockey Club Gold Cup. She was also the dam of St. Christophe (1874, by Mortemer), who won the Grand Prix de Paris, the Prix du Cadran and the Grand Prix de l'Imperatrice (Prix Rainbow). Through a daughter, Isoline was also the second dam of Isonomy.

ETHELBERT was also dam's sire of Sir Charles (1878, by Pero Gomez – Prosperity), winner of Ascot's New Stakes, and of In View (1868, by The Prime Minister – Elgiva), a winner of the Österreichisches Derby.

Of the winners in Faugh-a-Ballagh's 1851 crop, which included CESTRES and FOXHUNTER, BARREL (1851, from Delaine by Bay Middleton) was the stand-out. A good juvenile, he was second to Arthur Wellesley (by Melbourne) in his first race, the Sapling Stakes at Manchester; then he won Newton's Golborne Stakes, beating five others, and the the St. Helen's Purse for two and three year olds, beating five. At Liverpool July he won the Mersey Stakes for juveniles, beating Stiletto, and the Stanley Stakes for two and three-year-olds. At York,he was second to Exact in the Eglinton Stakes (for two and three-year-olds), and then he won the Gimcrack Stakes by a neck, beating eight others. At Radcliffe he won a stakes for juveniles over 3/4 of a mile, and at Manchester Autumn he won the Chesterfield Handicap for juveniles, beating six others, and the Subscription Stakes over a mile. BARREL'S younger sister, BARÉGE (1855) won a number of races at smaller venues, including Monmouth's Chippenham Stakes ( 1 mile heats), Brecon's two mile Borough Stakes, and the Aberystwith Hunt Steeplechase (2 heats).

FEARLESS (1852), was out of a mare by Regulator in the Half-bred Family B – 9, that also bred Caurouch (1843, by Birdcatcher), winner of the 1847 Cesarewitch and three Queen's Plates; Chester Handicap winner Keleshea (1844, by David); and Caurire (1846, by David or Arthur), a winner of ten races, including the Lincolnshire Handicap. FEARLESS won the Southdown Stakes at the South Down Hunt Steeplechase meet, carrying 13 st.-3 lbs., beating five others over three miles in 1860.

Another 1852 foal was BOADICEA (out of Princess of Wales, by Bran, Half-bred Family B – 6). Bred by John Davies of Knighton, Radnorshire, Wales, she ran in Wales and at Wolverhampton for three different owners at age three, unplaced; at age four she won a race at Wrexham, and at age five won four races in nineteen starts; she did not win at age six, and at age seven won two of eight races. She had a brief stud career in Shropshire, dying in 1864 through an accidental drowning, but she produced two foals: one of them, The Colonel (1863, by Knight of Kars), won five races on the flat, six hurdle races, and four steeplechases, including the Grand National at Aintree twice, in 1869 and 1870. The Colonel was sold in 1870 to Freiherr Eric von Oppenheim, who won the Grand Vienna Steeplechase with him. Later a stallion, he is seen in Trakehner pedigrees.
Link: http://www.tbheritage.com/Portraits/FaughaBallagh.html

Early 19C Aquatint Engraving of Filho Da Puta by John Frederick Herring Snr
S. & J. Fuller were renowned London based publishers from 1809 to 1862. They had their premises at 34 Rathbone Place, London.
Link: http://www.britishmuseum.org/research/search_the_collection_database/term_details.aspx?bioId=16890

THIS IS A VERY RARE PRINT !!!!
SIMILAR PRINTS HAVE BEEN SOLD BY CHRISTIES AND OTHER WELL KNOWN AUCTION HOUSES FOR THOUSANDS IN THE PAST !!
The use of the words "Proof" on the engraving lead us to believe that this is possibly the first ever print of Foig-A-Ballagh by H. Hall. It is common practice for engravers when the have made the original engraving plate to run off a "Proof" of the plate for the Artist's approval. If the Artist was happy with the 'proof' he would proceed to hand color it and send it back to the engraver and publisher with his seal of approval. THEREFORE, the use of the words "proof" on this engraving are VERY IMPORTANT and SIGNIFICANTLY ADD TO the Print's Value and Rarity.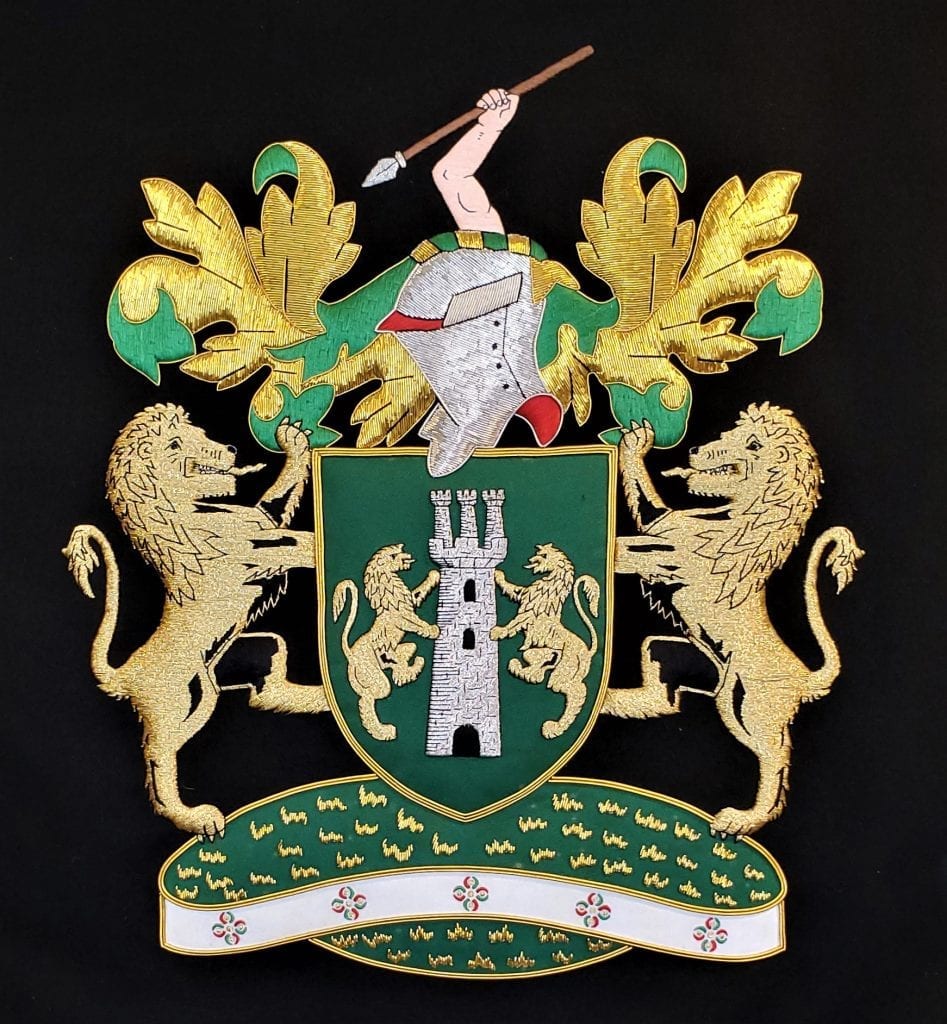 19C Aquatint Engraving of Foig A Ballagh by Harry Hall.
Condition is consistent with it's age and is superb for it's age.
The engraving has been professionally framed in a dark walnut frame, with acid free matting and backing. Silver edging on the internal matte surround. The frame has anti-glare glass. The framing alone cost over $1,000.
We would not recommend any restoration to this print.
We are of the opinion that this is an ORIGINAL ENGRAVING. It has the word 'PROOF" on the bottom left, meaning it was the artist's proof and therefore hand-colored by Harry Hall, himself.
It was purchased with a number of J.F. Herring engravings of other racehorses (also in our Collection). It was originally acquired in Ireland in the 1960's.
Provenance: Bought from a Collector in Kentucky.
Dimensions: It is 34.75″ Wide and 31″ Long (In Frame)
Price Now: $3,600
19C Engraving of Foig A Ballagh by Harry Hall