19C Engraving of Filho Da Puta by J.F. Herring Snr.
Presenting a FABULOUS and VERY RARE, ORIGINAL Early-19th Century Engraving after a painting by John Frederick Herring Snr…………….engraved by M. Sutherland….circa 1815/20.
This original engraving is of "Filho Da Puta" …."The Winner of the Great St. Leger at Doncaster, 1815" shown with his victorious rider/jockey…John Jackson.
The engraving reports that of the 1815 St. Leger…there were 59 Subscribers of which 15 started.
Filho Da Puta's breeding is recorded on the print as being "By Haphazard out of Mrs. Barnett by Waxy'.
The Owner of Filho da Puta is recorded as " The Property of Sir W. Maxwell Bar.T'".
"To Whom this Print by permission is most respectfully dedicated by the Publishers…. S & J Fuller".
"London published by S. & J. Fuller, at their Sporting Gallery, 34 Rathbone Place ".
"Painted by Mr. Herring, Doncaster ".
This Aquantint beautifully captures the Winning Horse and Jockey that were victorious in the 1815 running of the St. Leger Stakes at Newmarket by John Frederick Herring, Sr.., one of Great Britain's most renown sporting artists who did commissioned work for the Duchess of Kent and Queen Victoria. Herring's Original aquatint, hand-colored prints are EXTREMELY POPULAR and HIGHLY SOUGHT AFTER. The engraving is presented under glass in its original oak frame with gilt fillets.
This ORIGINAL hand colored aquatint engraving of Filho da Puta is by the VERY FAMOUS and HIGHLY DESIRABLE and SOUGHT AFTER British Artist John Frederick Herring Senior.
The engraving is HUGELY IMPRESSIVE, EXCEEDINGLY RARE and in SUPERB CONDITION for its age !
John Frederick Herring Sr. (12 September 1795 – 23 September 1865),[1] also known as John Frederick Herring I, was a painter, sign maker and coachman in Victorian England.[2][3] He painted the 1848 "Pharoah's Chariot Horses" (archaic spelling "Pharoah"). He amended his signature "SR" (senior) in 1836, with the growing fame of his teenage son (1 of 4) John Frederick Herring Jr.
Herring, born in London in 1795, was the son of a London merchant of Dutch parentage, who had been born overseas in America. The first eighteen years of Herring's life were spent in London, where his greatest interests were drawing and horses.[2] In the year 1814, at the age of 18, he moved to Doncaster in the north of England, arriving in time to witness the Duke of Hamilton's "William" win the St. Leger Stakes horserace. By 1815, Herring had married Ann Harris; his sons John Frederick Herring Jr., Charles Herring, and Benjamin Herring were all to become artists, while his two daughters, Ann and Emma, both married painters. When she was barely of age in 1845 Ann married Harrison Weir.
In Doncaster, England, Herring was employed as a painter of inn signs and coach insignia on the sides of coaches,[3] and his later contact with a firm owned by a Mr. Wood led to Herring's subsequent employment as a night coach driver. Herring spent his spare time painting portraits of horses for inn parlors, and he became known as the "artist coachman" (at the time).[2] Herring's talent was recognized by wealthy customers, and he began painting hunters and racehorses for the gentry.
In 1830, John Frederick Herring, Senior left Doncaster for Newmarket, England, where he spent three years before moving to London, England.[2] During this time, Herring might have received tuition from Abraham Cooper. In London, Herring experienced financial difficulties and was given financial assistance by W. T. Copeland, who commissioned many paintings, including some designs used for the Copeland Spode bone china. In 1840-1841, Herring visited Paris, painting several pictures, on the invitation of the Duc d'Orleans (the Duke of Orleans), son of the French King Louis-Phillipe.
In 1845, Herring was appointed Animal Painter to HRH the Duchess of Kent, followed by a subsequent commission from the ruling Queen Victoria, who remained a patron for the rest of his life.
In 1853, Herring moved to rural Kent in the southeast of England and stopped painting horse portraits.[3] He spent the last 12 years of his life at Meopham Park near Tonbridge, where he lived as a country squire. He then broadened his subject matter by painting agricultural scenes and narrative pictures, as well as his better known sporting works of hunting, racing and shooting.
A highly successful and prolific artist, Herring ranks along with Sir Edwin Landseer as one of the more eminent animal painters of mid-nineteenth (19th) century Europe.[2] The paintings of Herring were very popular, and many were engraved, including his 33 winners of the St. Leger and his 21 winners of the Derby. Herring exhibited at the Royal Academy from 1818–1865,[3] at the British Institution from 1830–1865,[2] and at the Society of British Artists in 1836-1852, where Herring became Vice-President in 1842.
Link: https://en.wikipedia.org/wiki/John_Frederick_Herring_Sr.
Filho da Puta (14 April 1812 – 25 August 1835) was a BritishThoroughbredracehorse. He won nine of his 12 races including the St. Leger Stakes and Doncaster Gold Cup. He also sired St. Leger winner Birmingham and was the leading sire in Great Britain and Ireland in 1828. He was owned by Sir William Maxwell and later T. Houldsworth. His name means "son of a bitch" in Portuguese.

Filho da Puta was a bay horse[3] with a white snip and a star foaled on 14 April 1812[4] and bred by T. Hornby.[1] He was sired by Haphazard, who won three Great Subscription Purses. As a stallion Haphazard also produced 2000 Guineas winners Antar and Reginald, 1000 Guineas winner Rowena and Doncaster Cup winner Figaro.[5] Filho da Puta's dam was Mrs Barnet, a daughter of Waxy.[3] He was purchased by Sir William Maxwell as a foal.
1814: Two-year-old season
Started his racing career on 21 June 1814 by walking over for the Tyro Stakes at Newcastle.[6] In September he beat Agapanthus and a filly by Clinker to win a Sweepstakes of 20 guineas each over the last mile of the Pontefract course.[7] These were his only two races as a two-year-old.
1815: Three-year-old season
Filho da Puta returned to the track as a three-year-old at the end of March, when he won a Sweepstakes of 100 guineas each at Catterick Bridge. Restoration finished second and a filly by Shuttle was last of the three runners in the one and half mile race.[8] In the Autumn he won the St. Leger Stakes at Doncaster Racecourse, beating fourteen rivals. Earl Fitzwilliam's Orville colt finished second, with Fulford third and Shepherd fourth.[9] Three days later he beat two opponents to win the Doncaster Club Stakes over two miles.[10] He was then bought for 3,000 guineas[11] by T. Houldsworth and in his final race of the season he won the four-mile Richmond Cup. He beat Doctor Syntax into second place, with the Luck's All gelding finishing third of the ten runners. Filho da Puta had started the race as the 1/3 favourite.[12]
1816: Four-year-old season
In April Filho da Puta was beaten for the first time in his career when he lost to Sir Joshua in a 1000 guineas match race over one mile at Newmarket.[13] In the summer he was beaten by Doctor Syntax in the Preston Gold Cup, before returning to Doncaster in October, where he four horses in a Sweepstakes of 50 guineas each over the St. Leger course.[14] Later in the day he started as the odds-on favourite for the Gold Cup over four miles. He won the race from Leopold.[15] At Richmond he beat Rasping and Clinkerina to win the Dundas Stakes.[16] Later in the day he could only finish third behind Leopold and The Duchess in the Gold Cup.[17]
1817-18: Injury and final race
Filho da Puta never raced in 1817 due to a leg injury, but he was kept in training.[1] His final race came in 1818 when after starting as the heavy favourite, he was beaten by Cerberus in a match race over two miles at York. After York he was retired to stud.
Filho da Puta initially stood at Farnsfield in Nottinghamshire for Houldsworth at a fee of 10 guineas and half a guinea for the groom.[19] He became a successful stallion and was the leading sire in Great Britain and Ireland in 1828. His son Birmingham won the St. Leger in 1830.[20] He died at Rock Hill Paddocks near Mansfield on 25 August 1835.
Link: https://en.wikipedia.org/wiki/Filho_da_Puta
Early 19C Aquatint Engraving of Filho Da Puta by John Frederick Herring Snr
S. & J. Fuller were renowned London based publishers from 1809 to 1862. They had their premises at 34 Rathbone Place, London.
Link: http://www.britishmuseum.org/research/search_the_collection_database/term_details.aspx?bioId=16890
Early 19C Aquatint Engraving of Filho Da Puta by John Frederick Herring Snr
Additional Link: http://www.john-frederick-herring.org/
THIS IS A VERY RARE PRINT !!!!
SIMILAR HERRING PRINTS HAVE BEEN SOLD BY CHRISTIE'S AND OTHER WELL KNOWN AUCTION HOUSES FOR THOUSANDS IN THE PAST !!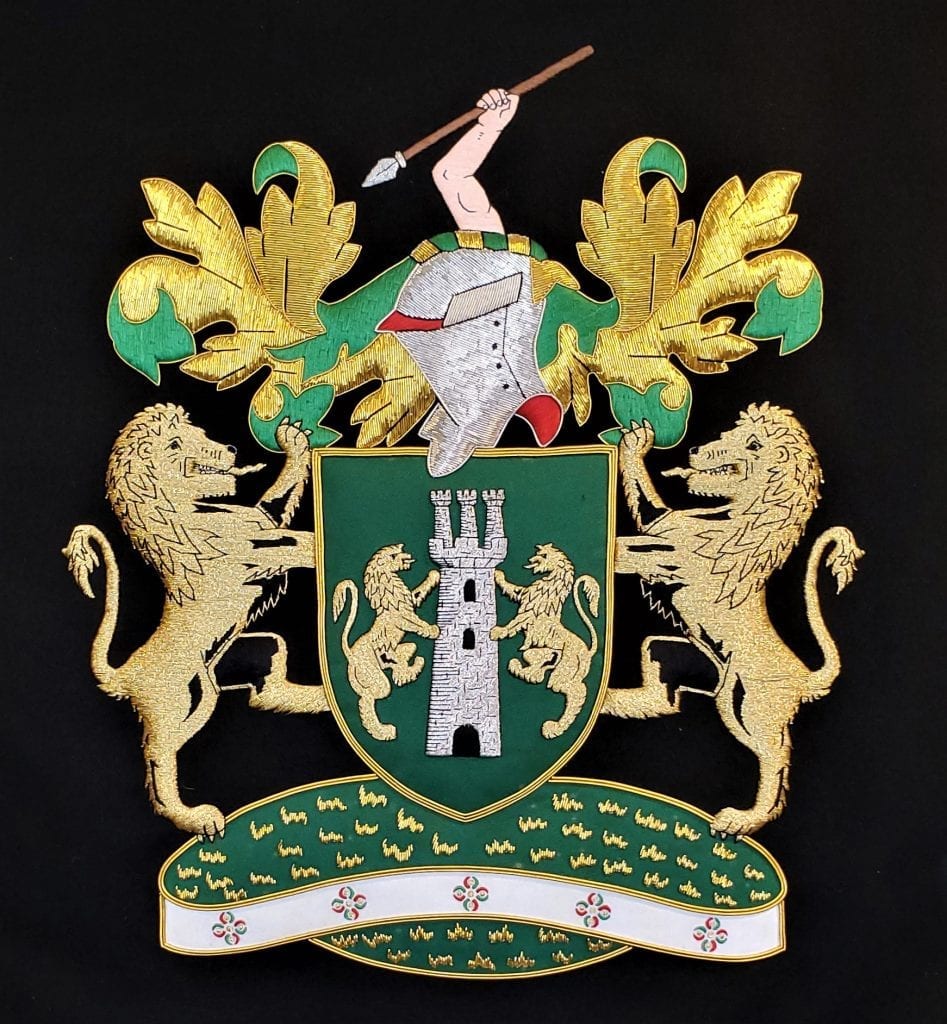 Early 19C Aquatint Engraving of Filho de Puta by John Frederick Herring Snr.
Condition is consistent with it's age and is superb for it's age.
The engraving has been professionally framed in a dark walnut frame, with acid free matting and backing. Silver edging on the internal matte surround. The frame has anti-glare glass. The framing alone cost over $1,000.
We would not recommend any restoration to this print.
We are of the opinion that this is an ORIGINAL ENGRAVING. It was in the same 'lot' as an original 'Proof' engraving of 'Foig-a-Ballagh' by Harry Hall (a contemporary of Herring and also in our Collection). It was originally acquired in Ireland in the 1960's.
Provenance: Bought from a Collector in Kentucky.
Dimensions: It is 34.75″ Wide and 31″ Long (In Frame)
SOLD
19C Engraving of Filho Da Puta by J.F. Herring Snr