PRESENTING A GLORIOUS and EXCEPTIONALLY RARE 19C Belgian Golden Oak Daybed.
Mid 19th Century, circa 1860 and made of golden oak, this daybed is EXCEPTIONAL !
Full size with the most fabulous Lions Heads on the end pillars and mirrors in the pillars and center of the front side panel in a geometric diamond shape.
Made in Belgium and was bought in Belgium and brought to the US in the 1980's.
Probably made in or near Liege in Belgium where most craved Belgian furniture was made in the 18th and 19th Centuries. In the 18th century the Liège style woodcarving was the most renowned in the world.
WE HAVE NEVER SEEN ANOTHER ONE QUITE LIKE IT !!
"Liège was the centre of a wealthy bishopric situated between Flanders and Germany. Although part of the holy Roman Empire, its furniture is not typical of the German style. Some of the forms and the decoration came from France, but the result is too refined to be classed as French provincial.
The industries of Liège had been stimulated by the wars of Louis XIV, and the Walloon (Now French speaking part of Belgium) population included many brilliant craftsmen.The houses built by the 1730s include the Château de Seraing for the Prince-Bishop, and the Hôtel d'Ansembourg for the banker Michel Willems.The craft guilds flourished, but very little furniture is actually signed. The principal wood was oak, carefully chosen for its fine quality, close grain, and consistent,delicate sheen. Some pieces were partly gilded andpainted, but bronze and ormolu were not used.
The most typical pieces are the great oak cupboards and buffets in one or two parts, tall clocks, commodes with four equal drawers and short feet, writing-tables, bureaux, and glazed cabinets and bookshelves.
The delicate carving, always carried out in solid wood, resembles that on French wall panelling. Furniture outlines were simple, and the effect, unlike that of Dutch or German furniture, was never bulky or ungainly.
Chairs were either in the French style and caned, or in the Germanic-Dutch tradition with back splats and loose seats.
These were often of walnut, ash or elm. For simple furniture , pine and beech were also used."
Link: http://patrickdamiaens.blogspot.com/2011/05/liege-style-furniture-history.html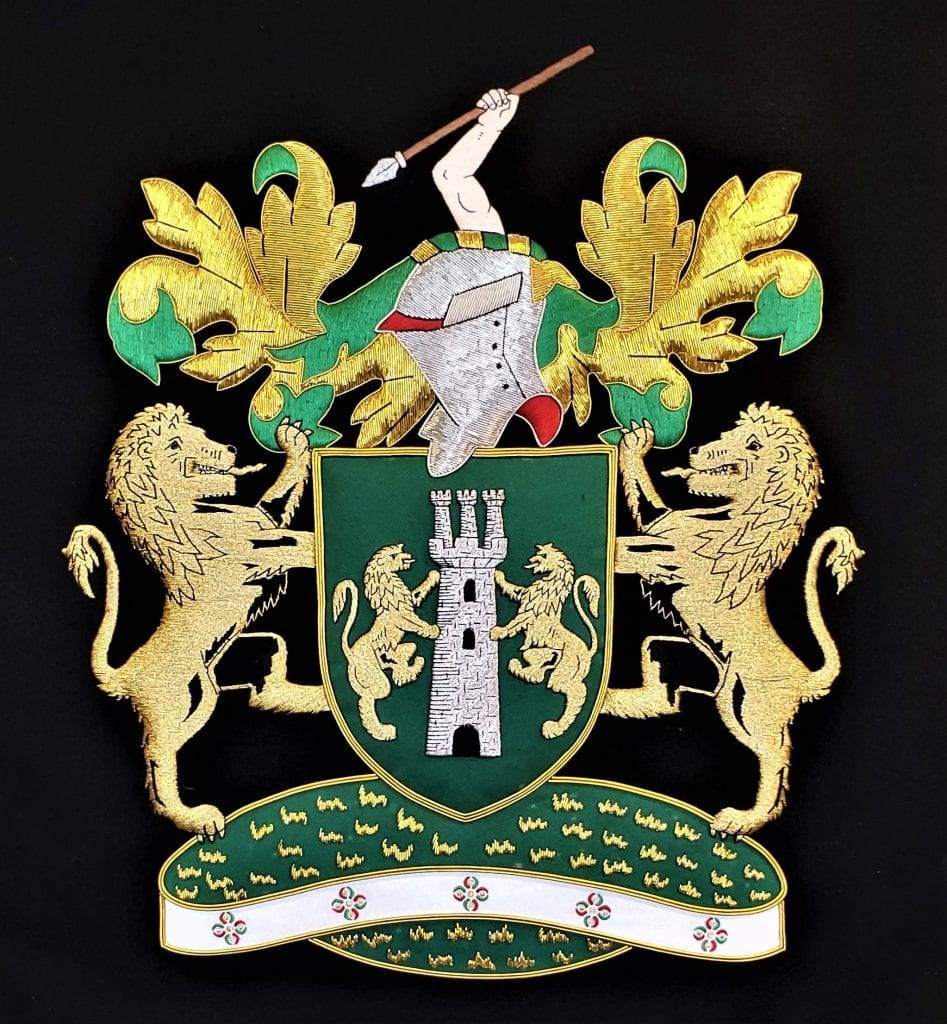 19C Belgian Golden Oak Daybed.
Provenance: From a Wealthy Dallas Estate.
Condition: Very good for its age. Kindly note that it is ONLY the bed frame that is being sold and not the mattress and bed linens, seen in the photos, which are for showroom display purposes only.
Dimensions: 45″ Tall, 52″ Deep and 84″ Wide.
PRICE NOW: $7,600