PRESENTING a very RARE 18C Ornate Middle Eastern Bronze Bin.
We are of the opinion that this bin or bucket or water pail is from the end of the 18th Century, circa 1780. The patina, design and style are consistent with this opinion.
The bin is made of a brass, copper and zinc combination to make a bronze effect.
It has been hand chased and engraved all over with repousse work depicting floral and vine motif's and various animals including deer and camels. It also depicts various humanesque depictions of men and deities.
It is very 'Islamic' or 'Moorish' in style and we are of the opinion that it most likely from the Middle East, namely Egypt or Saudi Arabia or Persia. We think Persian because of the warrior depictions.
At one time it had a handle as is evidenced by 2 holes in the rim.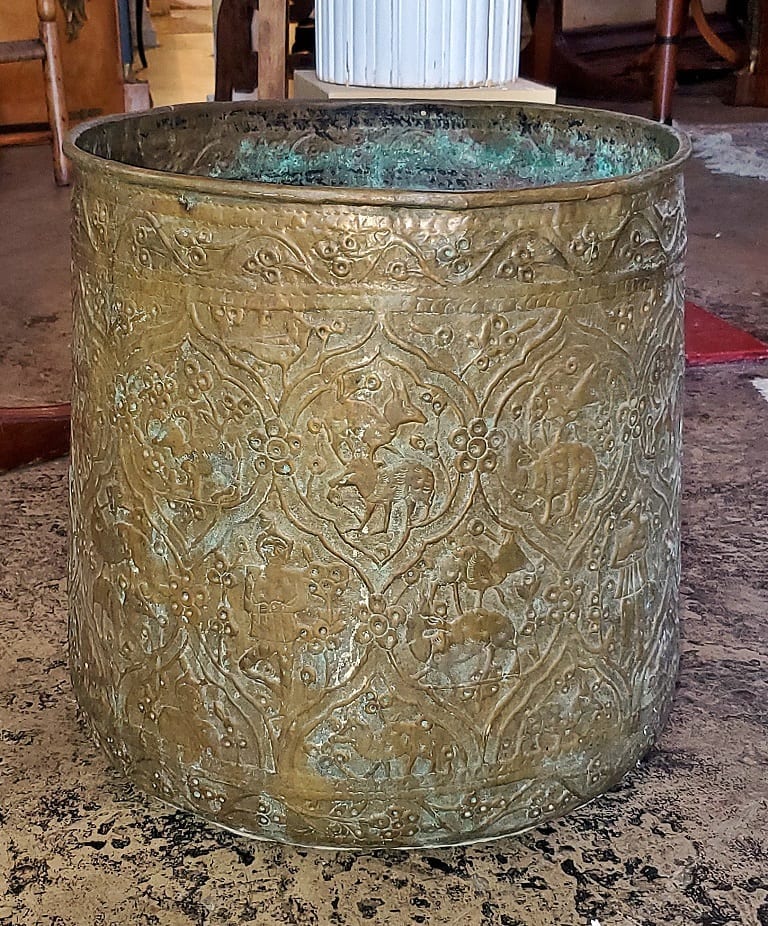 ---
A VERY RARE MIDDLE EASTERN ITEM !!!
---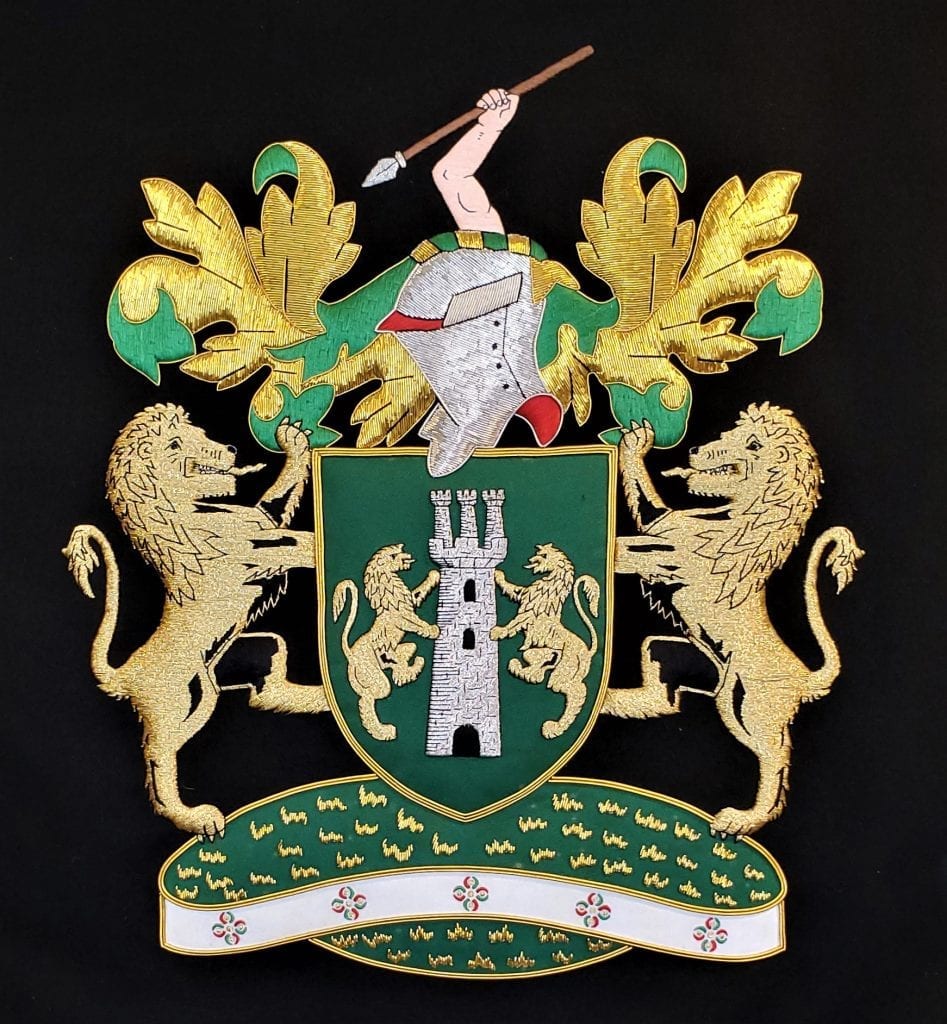 18C Ornate Middle Eastern Bronze Bin.
Provenance: From a Private Dallas Collection.
Condition: Very good for it's age with glorious patina.
Dimensions: 17.5″ Tall, Base Diameter of 18.25″ with Rim Diameter of 16.25″
PRICE Now: $2,200