PRESENTING a STUNNING piece of Indian Antiquity from the 11th Century, namely, a Saraswati Buff Sandstone Carving.
From Central India.
This piece has impeccable Provenance !
It was purchased by a Private Dallas Collector at Sotheby's New York Auction on 24th March 2004. Sale Number 7975, Lot No. 35.
Sotheby's operate a twice yearly auction of Southeast Asian Art & Antiquities in New York in the months of March and September.
The sculpture was described as: "The Goddess seated in lalitasana holding a fragmentary vina and manuscript, adorned in elaborate beaded jewelry, her hair drawn up into a two-tiered crown.
Height 23 in (58.4 cm)
Circa 11th Century.
Property of a EUROPEAN COLLECTOR."
It carried an Auction estimate of USD 5,000 to USD 7,000 but the Auction entry does not record a sale price.
On mid-estimate, allowing for inflation alone this would be over $10,000 in today's value.
The string for the original Sotheby's Lot No. Label is still attached but the label has been lost.
It has substantially increased in value over the years as a RARE piece from a prestigious Collection and a RARE piece of Asian antiquity.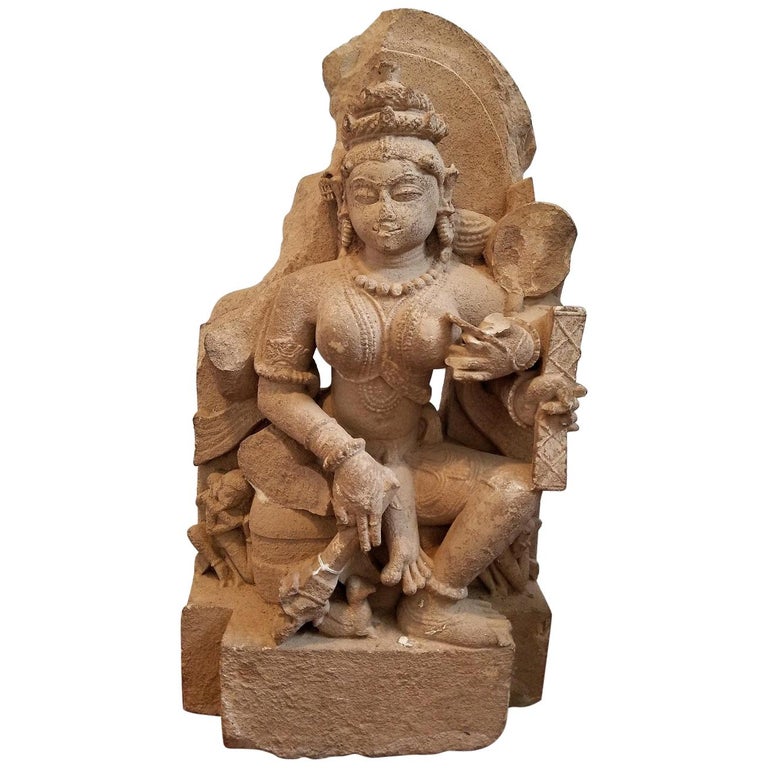 ---
Saraswati (Sanskrit: सरस्वती, IAST: Sarasvatī) is the Hindu goddess of knowledge, music, art, wisdom, and learning.[2] She is a part of the trinity (Tridevi) of Saraswati, Lakshmi, and Parvati. All the three forms help the trinity of Brahma, Vishnu, and Shiva to create, maintain, and regenerate-recycle the Universe, respectively.[3]
The earliest known mention of Saraswati as a goddess is in the Rigveda. She has remained significant as a goddess from the Vedic period through modern times of Hindu traditions.[4]Some Hindus celebrate the festival of Vasant Panchami (the fifth day of spring, and also known as Saraswati Puja and Saraswati Jayanti in so many parts of India) in her honour,[5] and mark the day by helping young children learn how to write the letters of the alphabet on that day.[6] The Goddess is also revered by believers of the Jain religion of west and central India,[7] as well as some Buddhist sects.
Link: https://en.wikipedia.org/wiki/Saraswati
---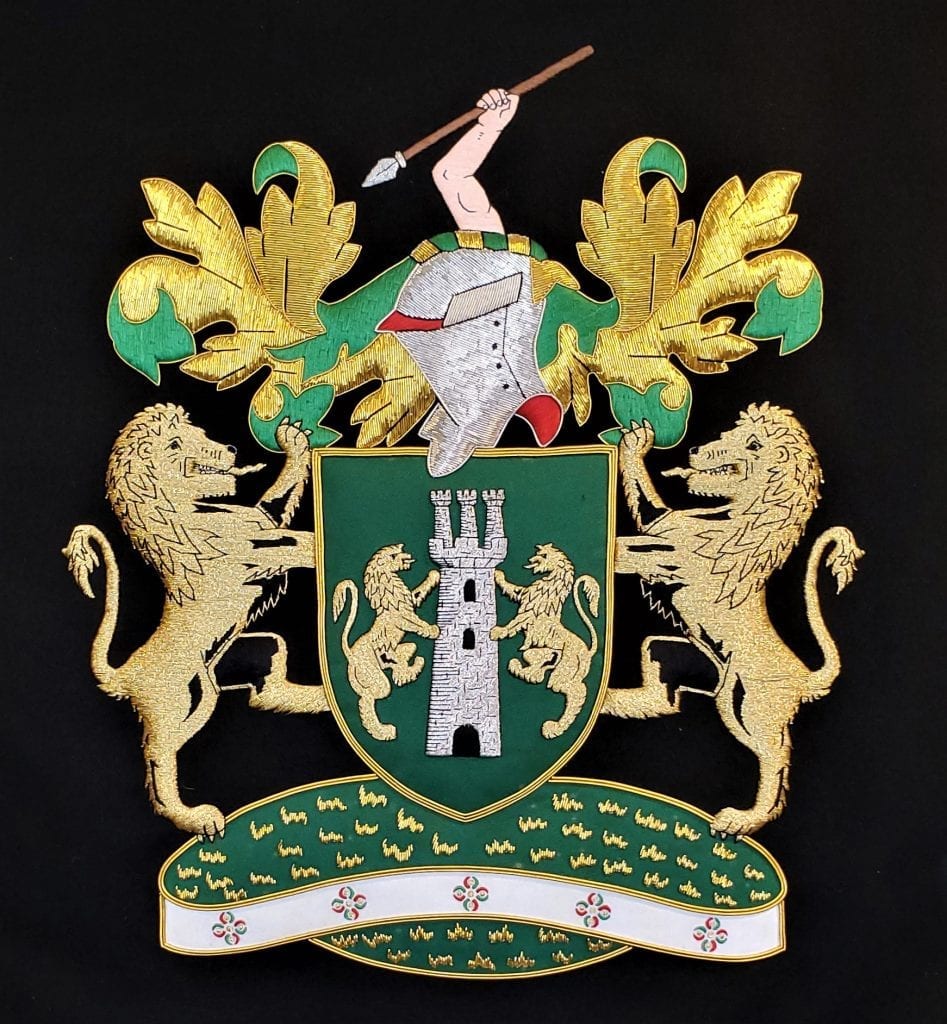 11C SE Asian Indian Saraswati Buff Sandstone
Provenance: See Above.
Condition: Very good original condition.
Dimensions: 23″ Tall, 12: Wide and 6.25″ Deep
SALE PRICE NOW: $26,000