PRESENTING a STUNNING piece of Southeast Asian Indian Antiquity, namely, an 11th Century Granite Bust of Shiva from South India, Chola Dynasty.
This piece has impeccable Provenance !
It was purchased by a Private Dallas Collector at Christie's New York Auction on 17th September 1999. Sale Number 9212, Lot No. 34.
Christie's operate a twice yearly auction of Southeast Asian Art & Antiquities in New York in the months of March and September.
The Auction was titled: "Indian and Southeast Asian Art".
The sculpture was described as: " Lot 34 = A Granite Bust of Shiva. South India, Chola Dynasty, 11th Century".
"With a serene expression, carved with beaded necklaces and foliate armlets, and an elaborate headdress. 17 in (45.2 cm) high".
It sits on a copper colored circular metal; pedestal base.
It carried an Auction estimate of USD 5,000 to USD 7,000 and Sold for USD 4,600 (not including Buyers Premium).
Allowing for inflation alone this would be over $10,000 in today's value.
As an added bonus and proof of authenticity the carving still retains it's original Christie's Lot No. Label (No. 34).
It has substantially increased in value over the years as a RARE piece from a prestigious Collection and a RARE piece of Asian antiquity.
Also, in a retail setting, the value of the piece is significantly greater than at auction values.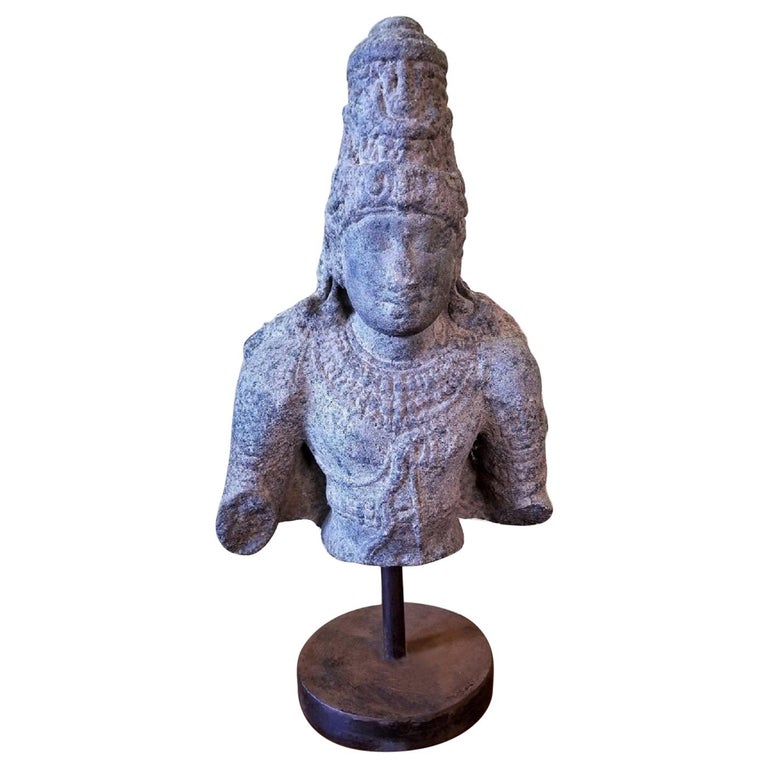 ---
Shiva (/ˈʃiːvə/; Sanskrit: शिव, Śiva, lit. the auspicious one) also known as Mahadeva (lit. the great god)[7][8][9] is one of the principal deities of Hinduism. He is one of the supreme beings within Shaivism, one of the major traditions within contemporary Hinduism.[10][11]
Shiva is known as "The Destroyer" within the Trimurti, the Hindu trinity that includes Brahma and Vishnu.[1][12] In Shaivism tradition, Shiva is one of the supreme beings who creates, protects and transforms the universe.[7][8][9] In the Shaktism tradition, the Goddess, or Devi, is described as one of the supreme, yet Shiva is revered along with Vishnu and Brahma. A goddess is stated to be the energy and creative power (Shakti) of each, with Parvati (Sati) the equal complementary partner of Shiva.[13][14] He is one of the five equivalent deities in Panchayatana puja of the Smarta tradition of Hinduism.[10]
According to the Shaivism sect, the highest form of Ishvar is formless, limitless, transcendent and unchanging absolute Brahman,[15] and the primal Atman (soul, self) of the universe.[16][17][7] There are many both benevolent and fearsome depictions of Shiva. In benevolent aspects, he is depicted as an omniscient Yogi who lives an ascetic life on Mount Kailash[1] as well as a householder with wife Parvati and his two children, Ganesha and Kartikeya. In his fierce aspects, he is often depicted slaying demons. Shiva is also known as Adiyogi Shiva, regarded as the patron god of yoga, meditation and arts.[18][19][20]
The iconographical attributes of Shiva are the serpent around his neck, the adorning crescent moon, the holy river Ganga flowing from his matted hair, the third eye on his forehead, the trishula or trident, as his weapon, and the damaru drum. He is usually worshipped in the aniconic form of Lingam.[2] Shiva is a pan-Hindu deity, revered widely by Hindus, in India, Nepaland Sri Lanka.
Link: https://en.wikipedia.org/wiki/Shiva
---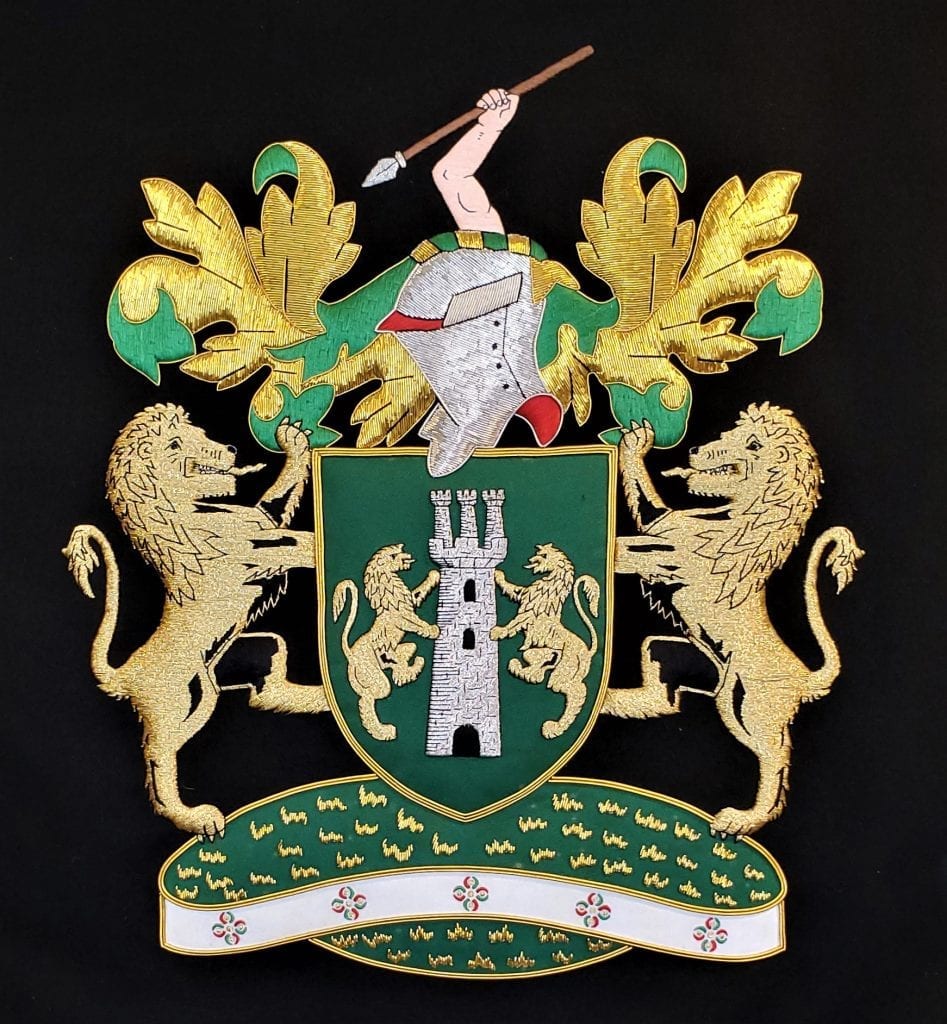 11C Indian Granite Bust of Shiva
Provenance: See above.
Condition: Very good original condition.
Dimensions: On Plinth: 25″ Tall, 13.5″ Wide and 8″ Deep
17″ Tall off plinth.
SALE PRICE NOW: $22,000